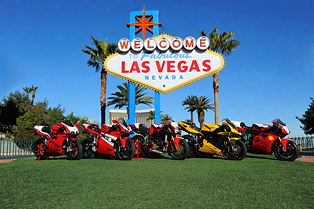 Welcome to Ducati Owners Group Sin City
Happy New Year. We are planning some terrific events for this year. We will bring our members together for a spring meeting. We are getting into an election year for the board. Nominate yourself or some one worthy and willing to support the Ducatidogs.
Our current board has been a dedicated group and has worked for the last two years together to create an awesome motorcycle club bringing Ducati passionate owners together for events and rides, share your passion.
Your current board: Mark Boeddeker is President, Travis Fuller is Vice President, Kelley Spielberg is Secretary, Vince Chu is Treasurer, and Dave Devaney is the Events Director, Joe Small is IT.
Follow us on Facebook: Ducatidogs of Las Vegas
---